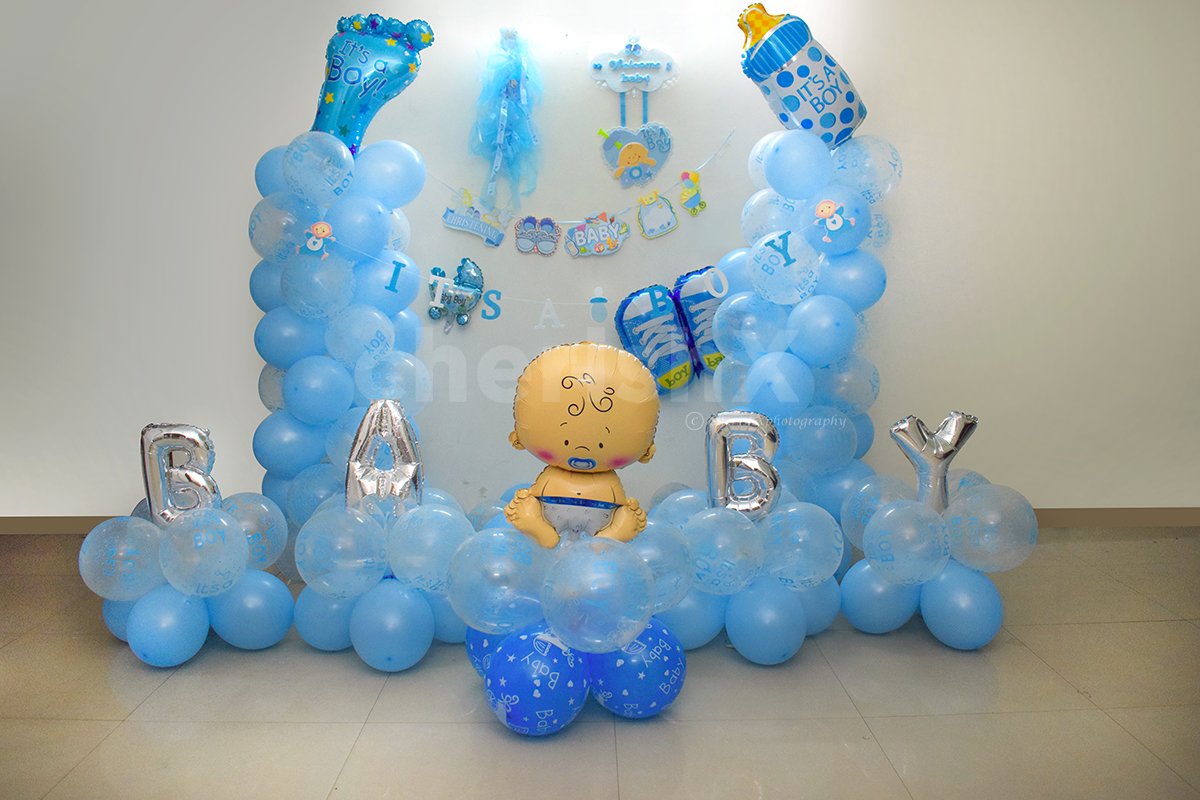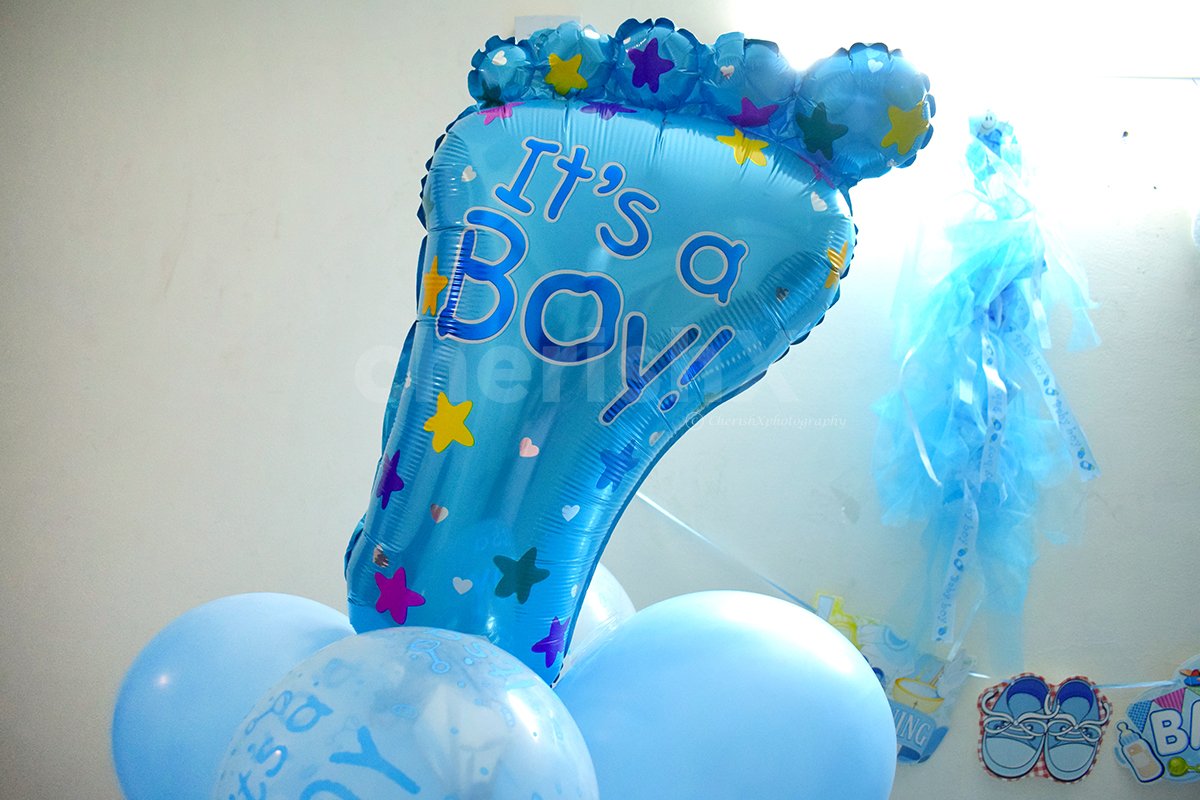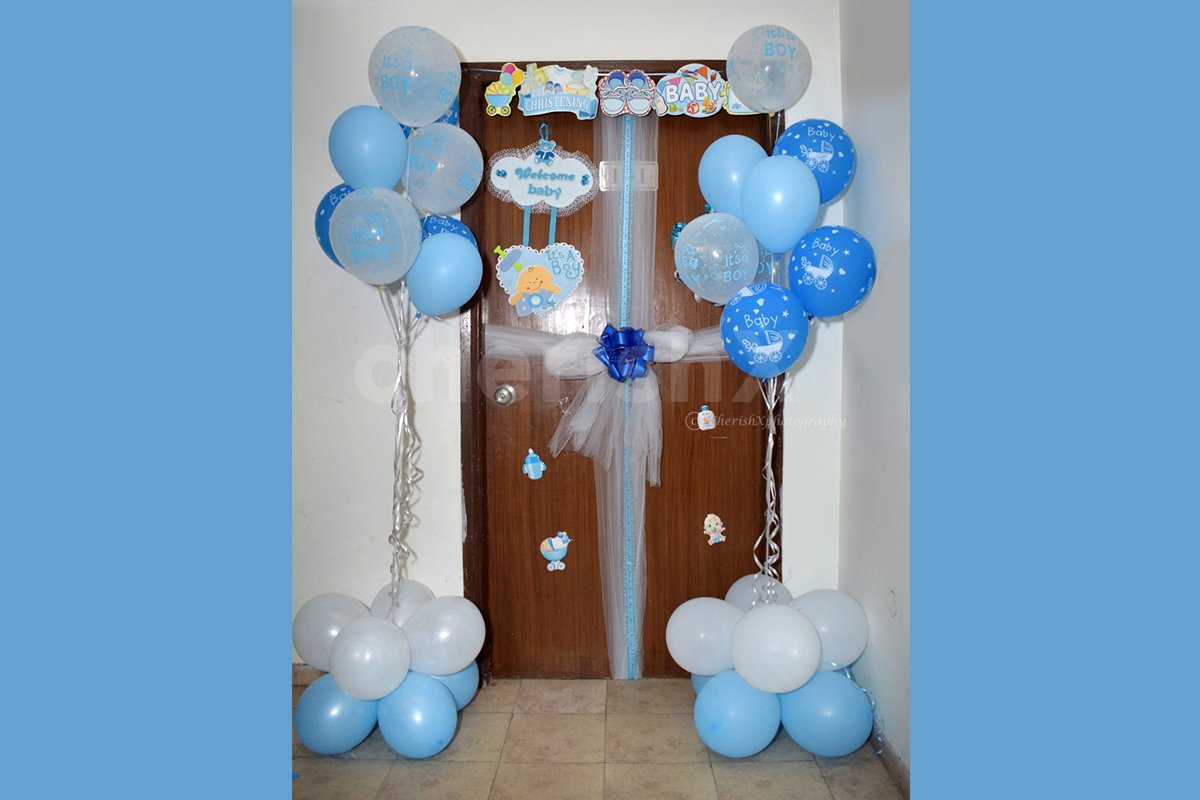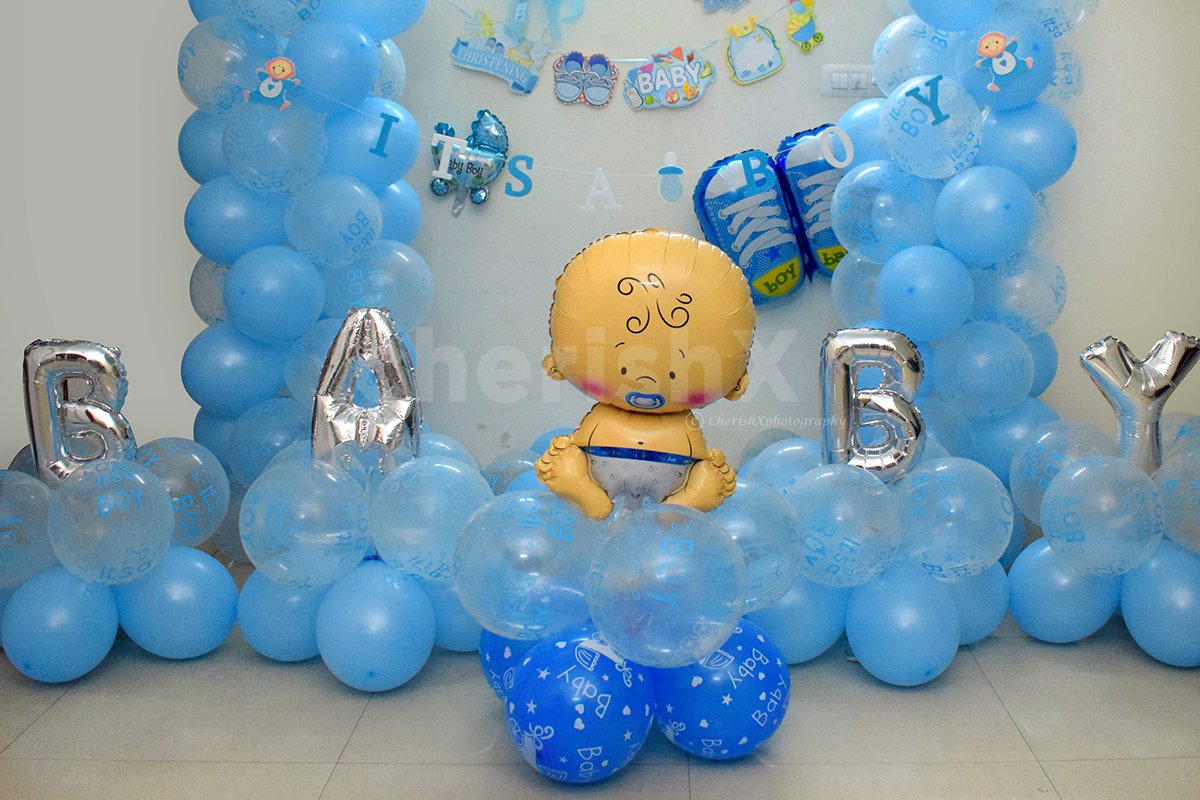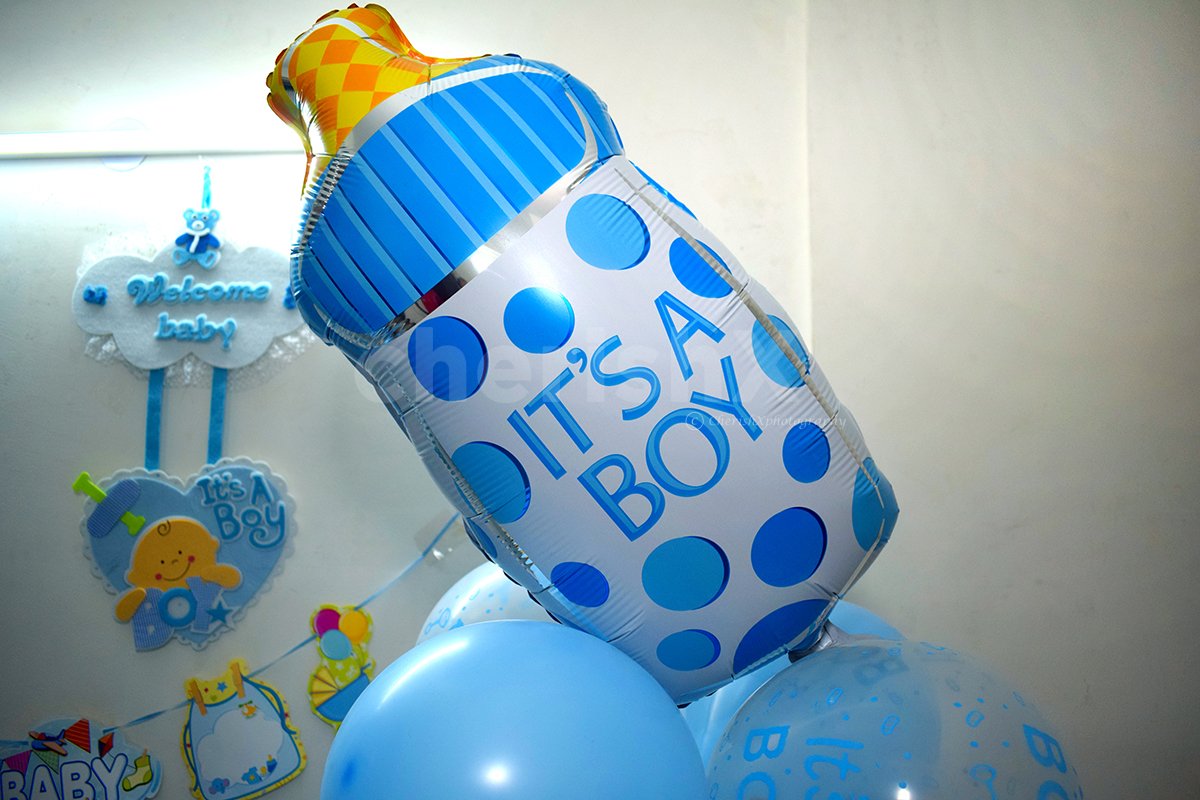 Welcome Baby Boy Decor
Welcome Baby Boy Decor
About The Experience
The birth of a newborn baby is the ultimate gift for any parent, and the moment you bring your newborn baby home is a precious one. So we bring you an adorably cute baby decor package that will make this occasion memorable. This cute package includes an entrance decor in which the main entrance of your home will be decorated with 16 blue and 8 white baby balloons, 6 blue balloons, 6 transparent balloons, 1 blue baby bunting, 1 welcome baby hanging, 1 white net to wrap on 4 sides, 1 baby blue net ribbon, 1 baby blue ribbon and 4 baby stickers.
Inclusions
Entrance decor includes-

36 balloons:blue,white and transparent

1 Baby bunting,1 baby hanging and 4 baby stickers

2 white net & 2 baby net ribbon

Welcome home decor includes-

Cutouts are on rent and will be collected the next day

200 balloons:blue and tranparent (100 each)

"BABY" letters foil balloon:4 silver

Baby boy shoes,boy foot,blue bottle,boy face,blue pram foil balloon:1 each

2 baby hanging and 2 baby bunting

Decoration will be done by our team at a location of your choice
Delivery outside Delhi Ncr

Helium balloons
Need To Know
You will have to provide a stool or ladder to reach the ceiling

This welcome baby decor can be curated for baby girl as well but the decoration may vary from boy's decor.

Your address & any other personal preferences will be taken after your booking

Tape will be used to attach balloons on the wall

Surge will be applied for same day bookings

Please make sure the rented cutouts are not damaged and are returned the next day.
Cancellation Policy
More than 24 hours before experience: Cancellation with 90% Refund
6 hours to 24 hours before an experience: Cancellation with 50% Refund
Less than 6 hours before experience: No Refund on Cancellation
No Cancellation is possible for experiences booked for 13th and 14th February as these are Valentine's Special Packages.
Helped 5+ Million Customers Cherish Their Special Occasions
5+ Million
Happy Customers over 6 years
4.3/5 Reviews
from 500+ reviews on Google
In the Media
Featured by the best
Top Brands
Partnered with top brands