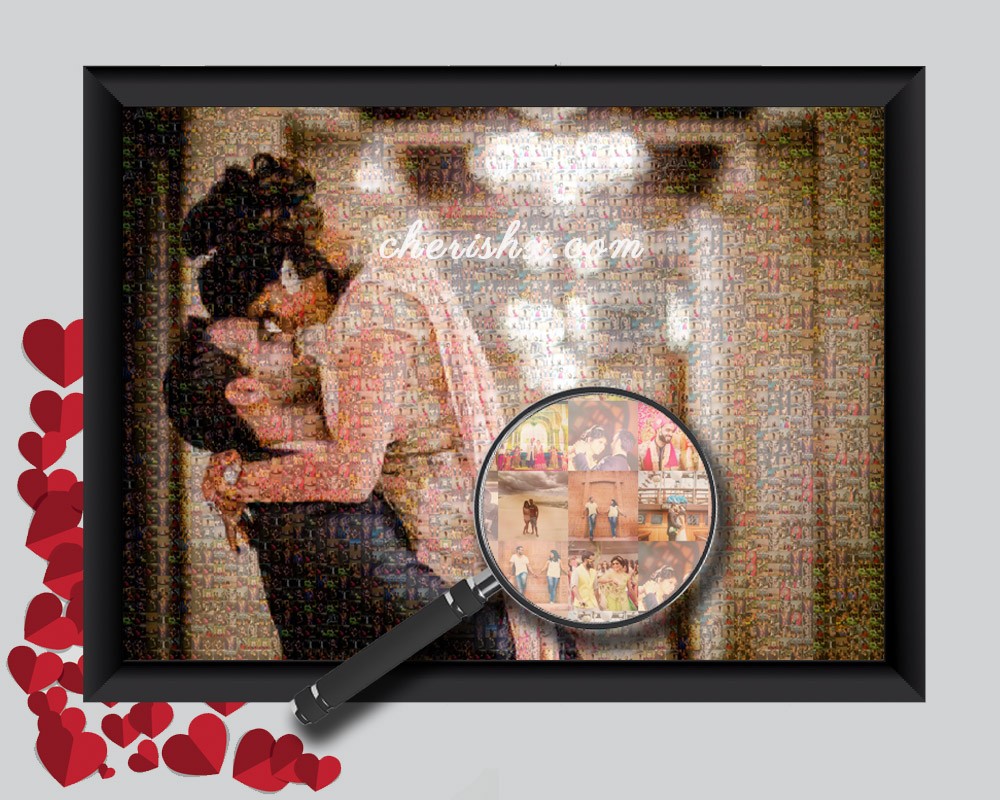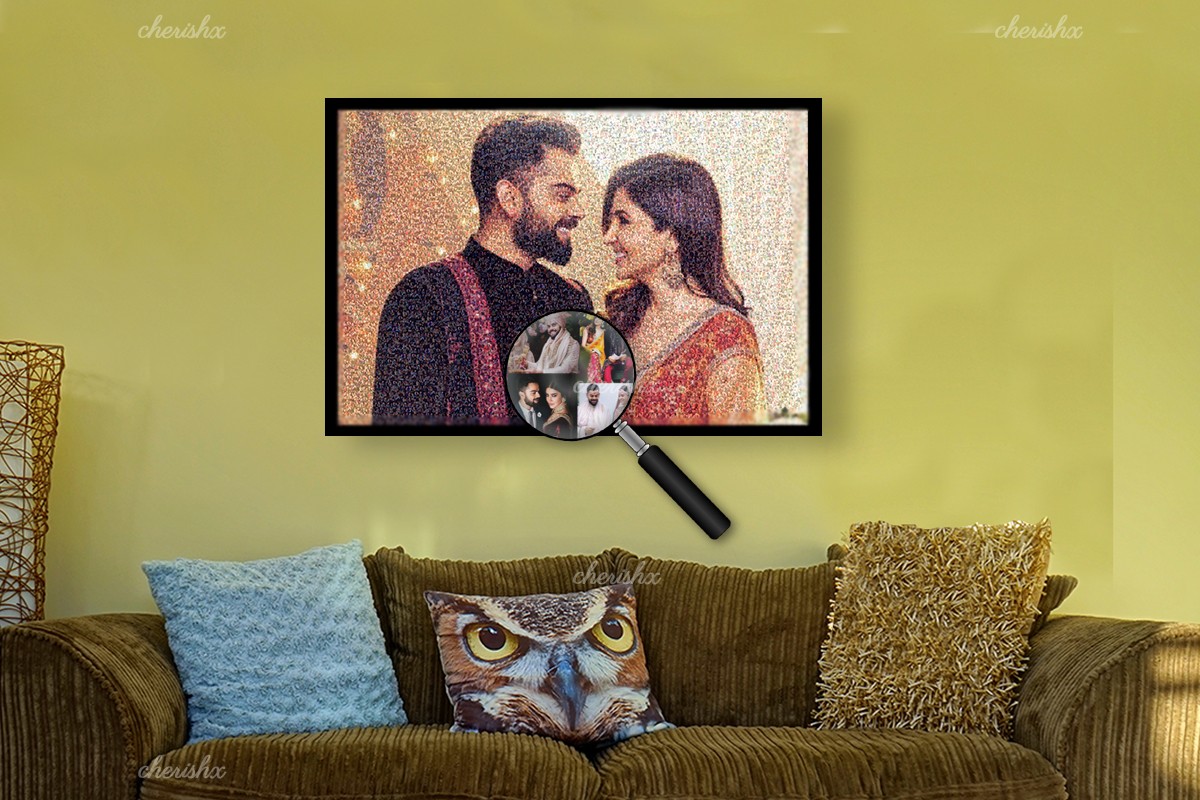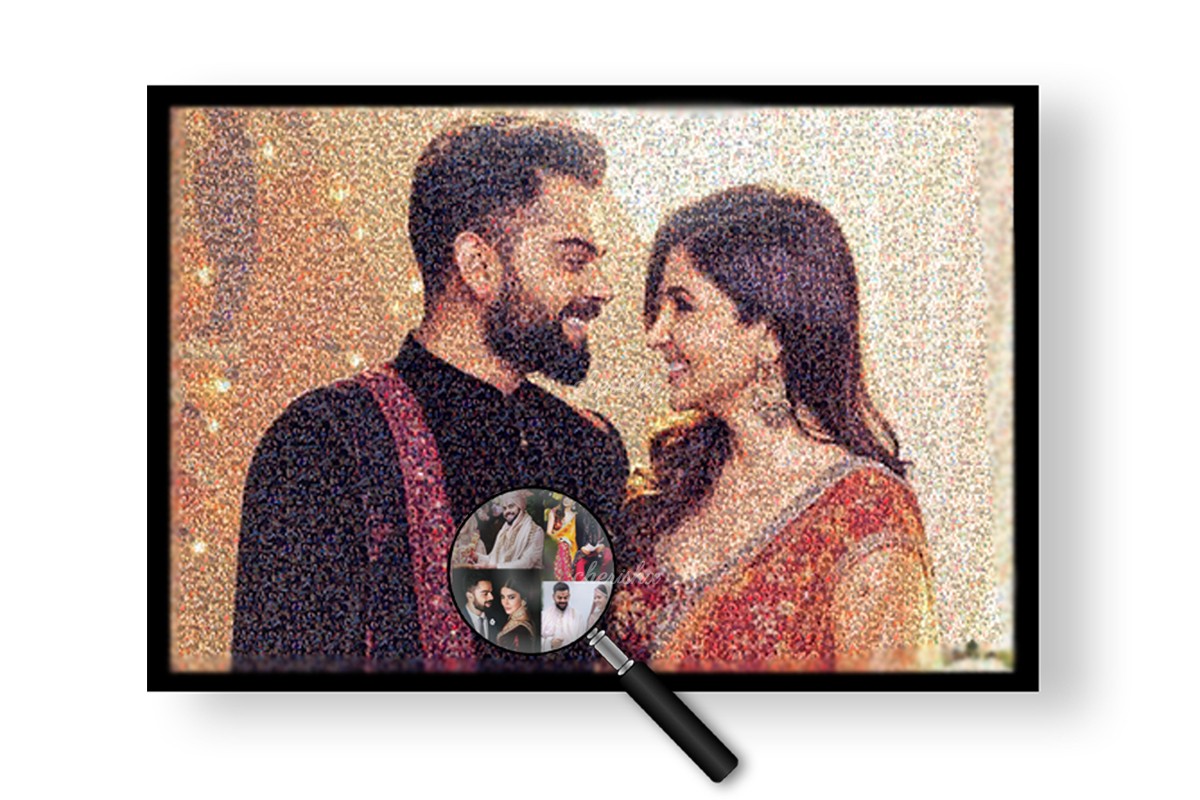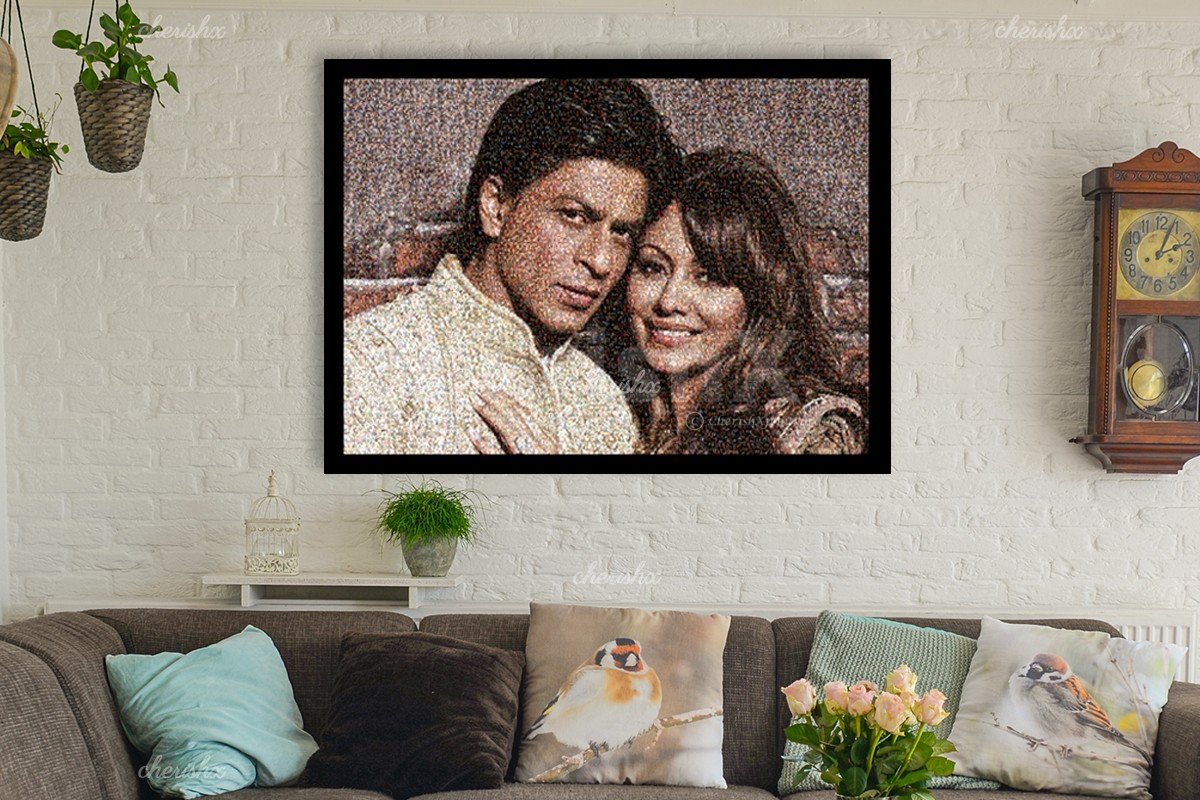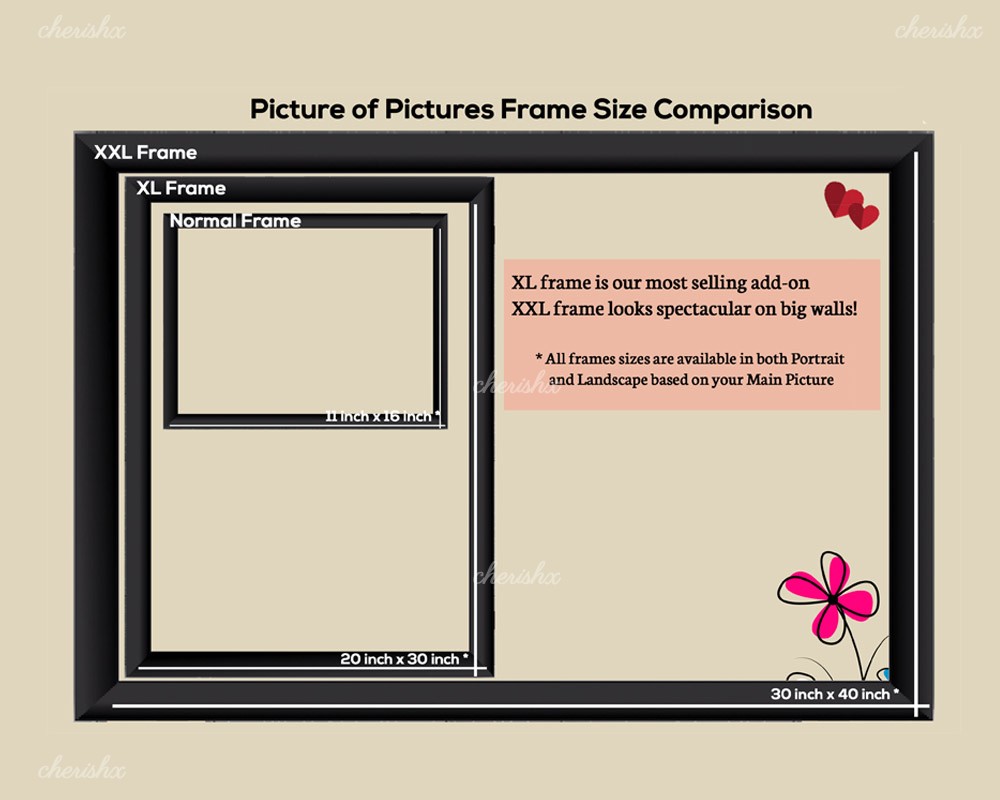 Picture of Pictures
Personalised Mosaic Photo Frame for gifting. A collage made of your favourite Memories
About The Experience
Express your love by gifting your loved one an epic picture! This is not just "a" picture, this picture of made out of several smaller, hundreds of pictures! From a distance the big picture looks great, and up close you can spend hours looking at the smaller enjoyable pictures. A great designer gift.
Inclusions
Designing: artistic combination of up to 300 pictures to form a big picture

Take approval from you of the final image

Printing on A3 (12 inches * 18 inches)

Synthetic wood frame

By hand delivery
Need To Know
You can upgrade to our most popular size - XL (approx. 20 x 30 inch) or for really big walls to XXL (approx. 30 X 40 inch) and get the picture frame gift wrapped on next screen

Pictures will be taken after the booking via google drive link shared over email

Frame will be delivered at least 2 working days after the pictures are shared

There would always be a repetition of the smaller images because of the number of pictures being used to make the larger frame
Frequently Asked Questions
What is the min and max no. of pictures that i can provide?
We recommend that you provide as many pictures as you can. More no. of pictures will reduce the repetitions.
How will you take the pictures?
After your booking is complete, you receive a mail with google drive link. You need to upload the pictures using that link.
When will it be delivered?
It is delivered at your chosen date and time slot.
Do you share the draft before printing it?
Yes we share soft copy of the picture over mail for confirmation before sending it for printing.
What is the size of a regular frame?
Regular frame size is A3 ie 12* 18 inches. However it also depends on your main picture dimensions.
What is xl and xxl size?
Xl size is approx 20*30 inches and XXL is approx 30*40 inches
Can it be delivered outside Delhi?
This can be delivered all over India. Date of delivery will depend from location to location.
Can your designer assist in choosing the main image?
Yes, you may share some 4-5 pictures with the designer and he will help you choose the main image.
Is it a wooden frame?
Yes, it is a brown color wooden frame
Location
Delivered to your given address
Cancellation Policy
Till the time photo frame has not been designed: 90% Refund on Cancellation
After design & printing of the photo frame: No Refund on Cancellation
No Cancellation is possible for experiences booked for 13th and 14th February as these are Valentine's Special Packages.
Helped 5+ Million Customers Cherish Their Special Occasions
5+ Million
Happy Customers over 6 years
4.3/5 Reviews
from 500+ reviews on Google
In the Media
Featured by the best
Top Brands
Partnered with top brands