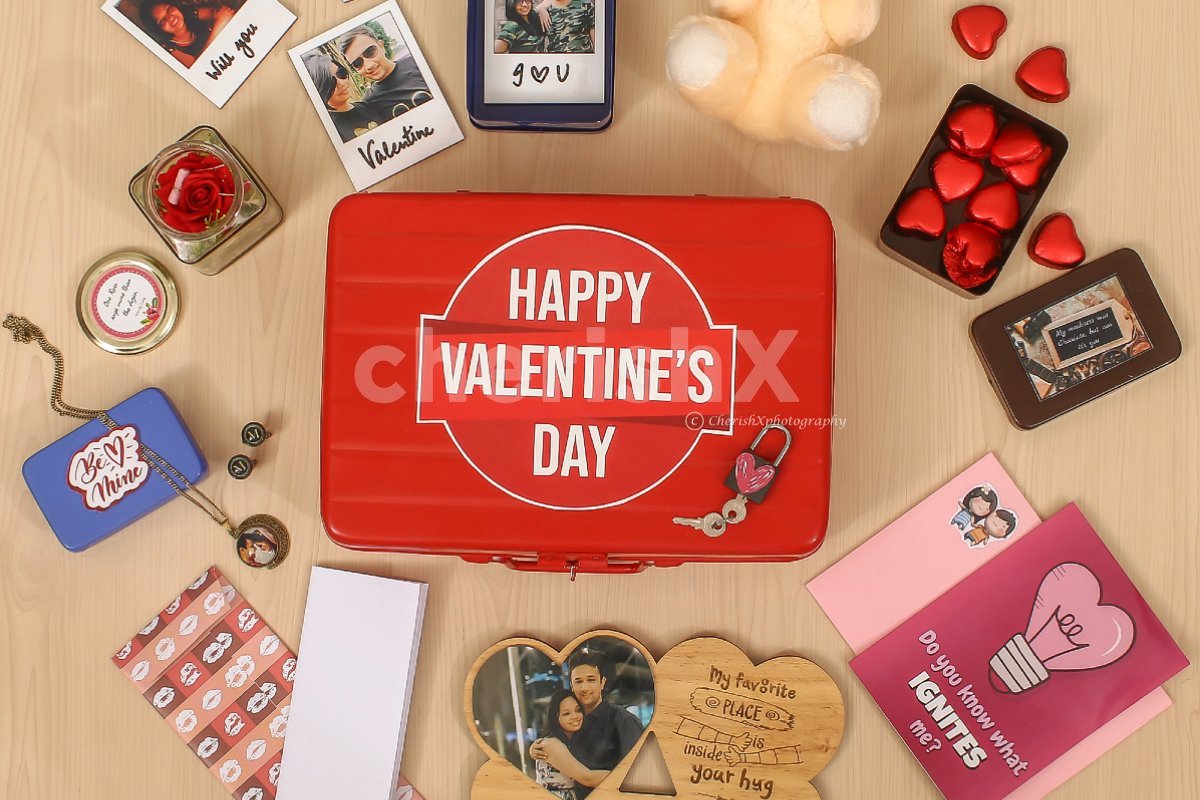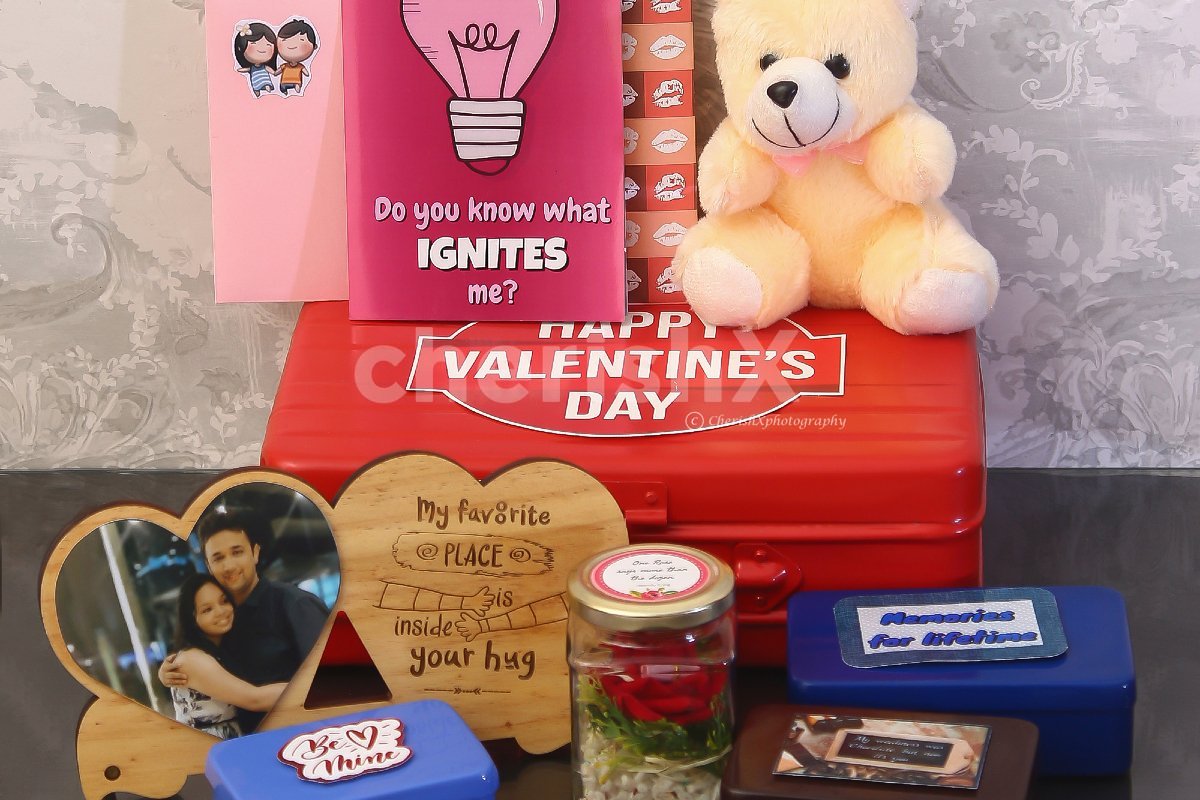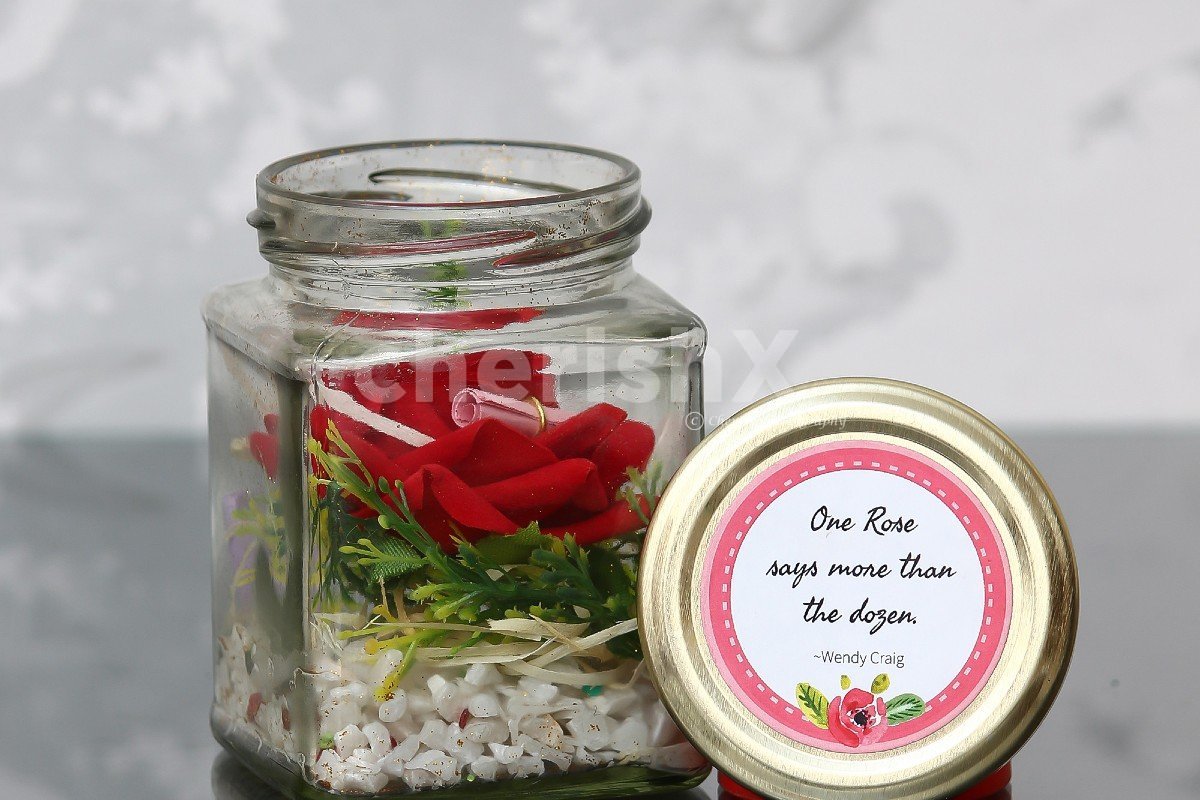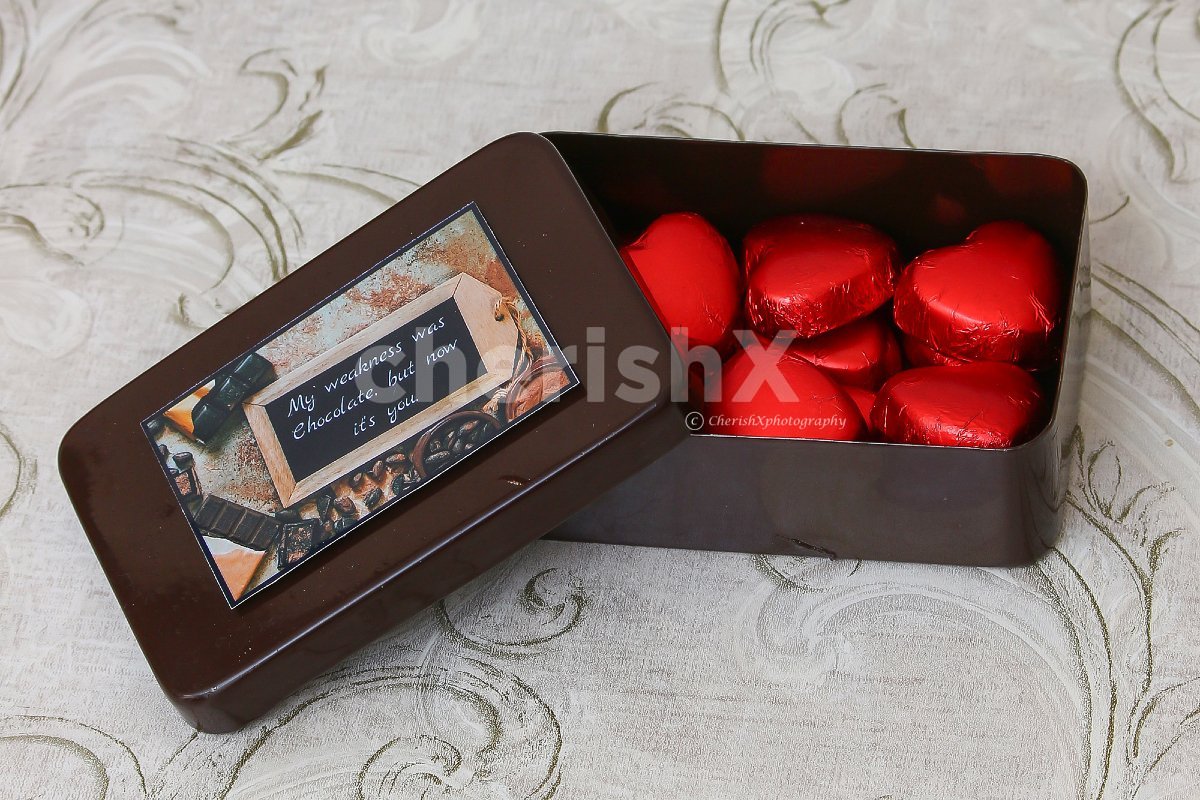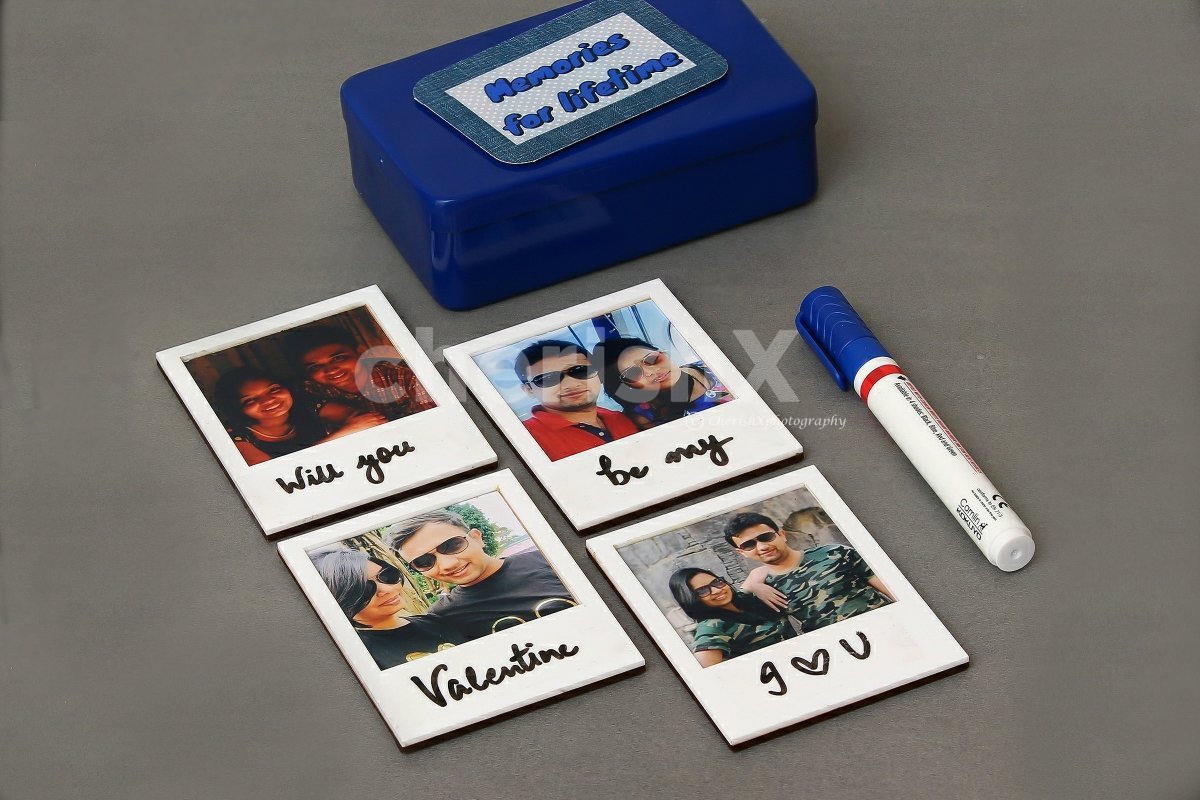 Valentine's 7 Day Hamper
Valentine's Special Gift Hamper
About The Experience
This Valentine's Week, woo your lover with a complete hamper of Valentine's. This signature Box of Valentine's contains gifts for each day.
Inclusions
Rose Day: An artificial Rose in a glass jar with a quote by Wendy Crang " One rose says more than a dozen"

Propose Day: 4 Personalised Fridge Magnets in a beautiful memories for life blue trunk

Chocolate Day: 12 Handmade Heart shape chocolates in a beautiful box with message "My weakness was chocolates, now it's YOU".

Teddy Day: A soft bear for your Bear (6 inches- color based on availability)

Promise Day: A mirror card with a promise " I promise to do whatever I can to make you smile always and forever". (5 x 7 inches)

Hug Day: A personalised 2 heart wooden frame with 1 picture and message- "My favorite place is inside your hug".

Kiss Day: A picture Love letter in a kiss envelope. (Fixed Text, non- personalisable)

Valentine's Day: A beautiful moon locket and a pair of cufflinks in one box for your special one (the locket is embossed with love and cufflinks with bowtie)

The product contains total 6 pictures. You can upload them after the booking.

This hamper will be delivered to the selected address in 1 beautiful trunk.
Need To Know
This will be delivered at you location.

You can send this anonymously as well. The message or picture will be taken after booking.
Helped 5+ Million Customers Cherish Their Special Occasions
5+ Million
Happy Customers over 6 years
4.3/5 Reviews
from 500+ reviews on Google
In the Media
Featured by the best
Top Brands
Partnered with top brands