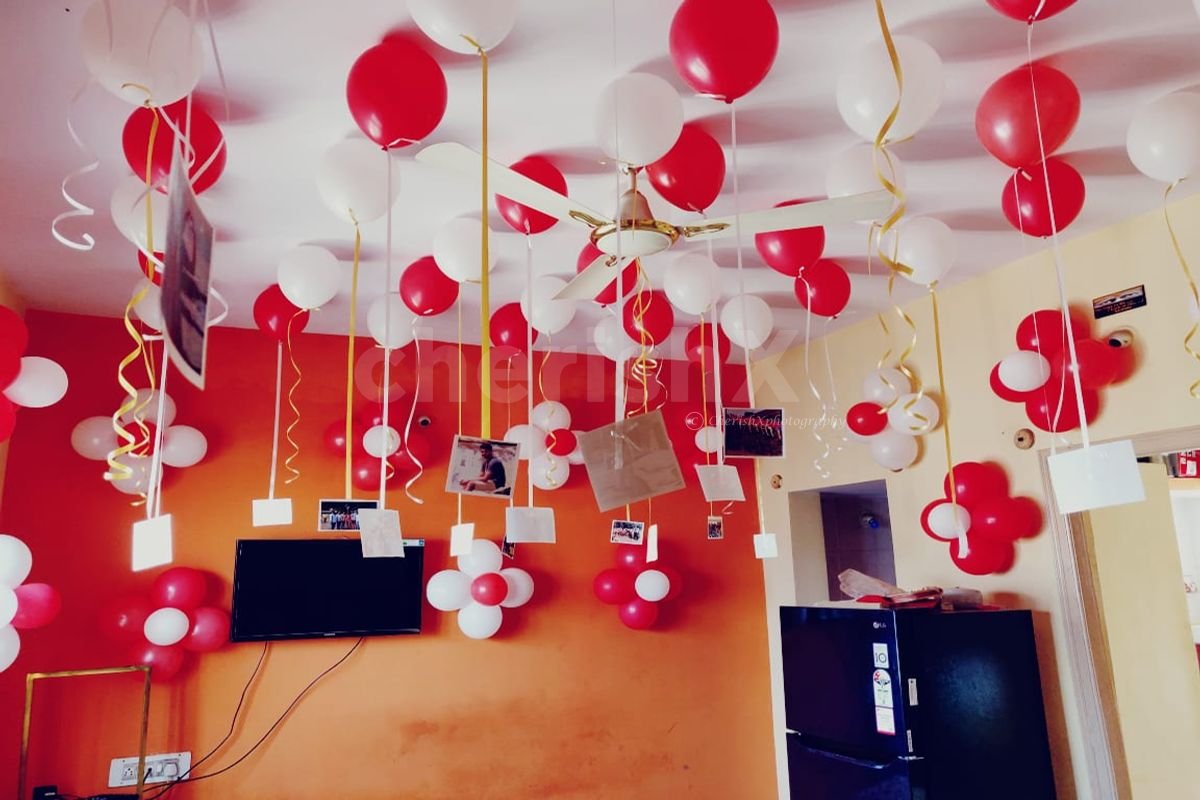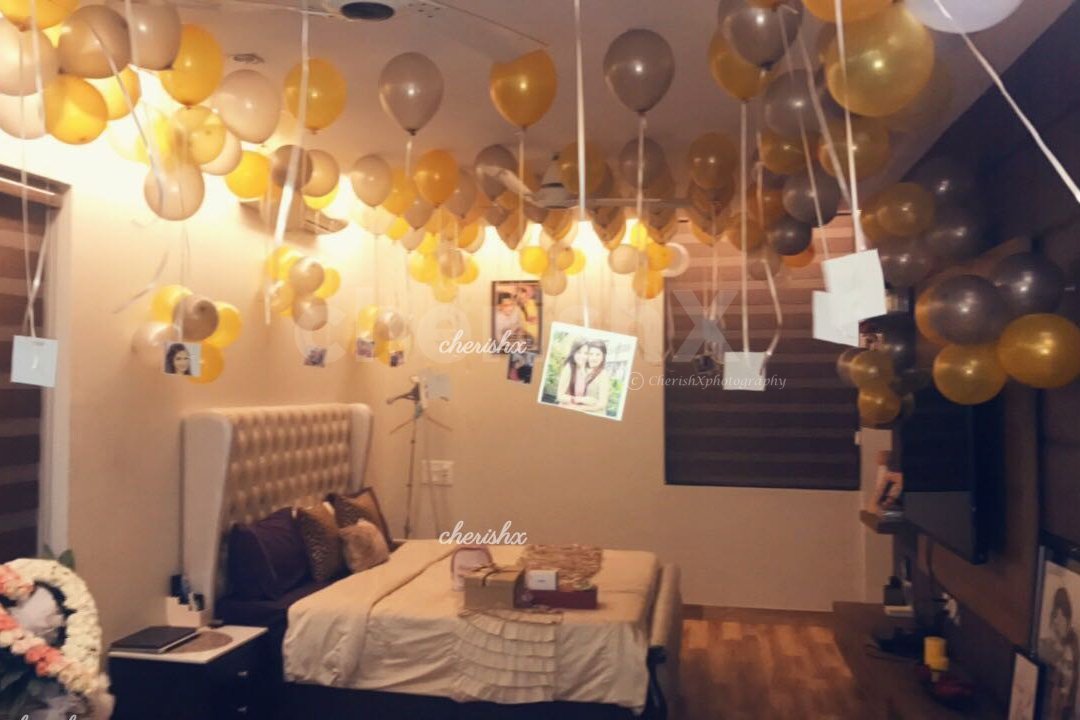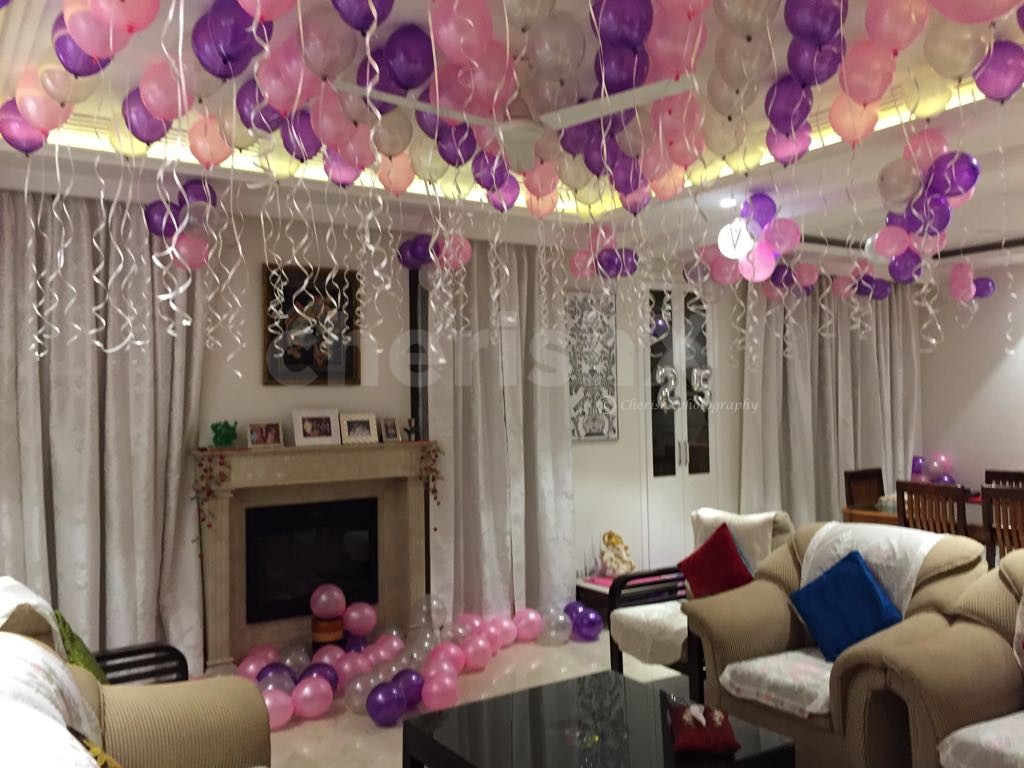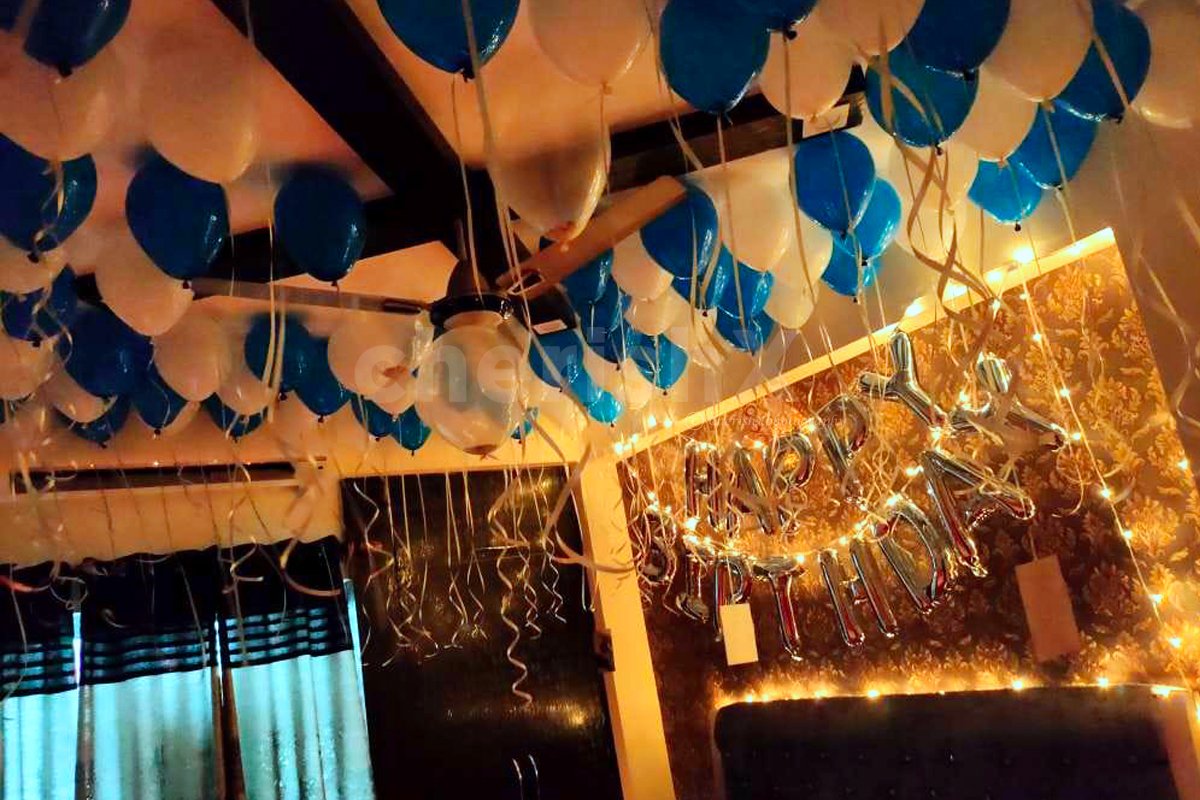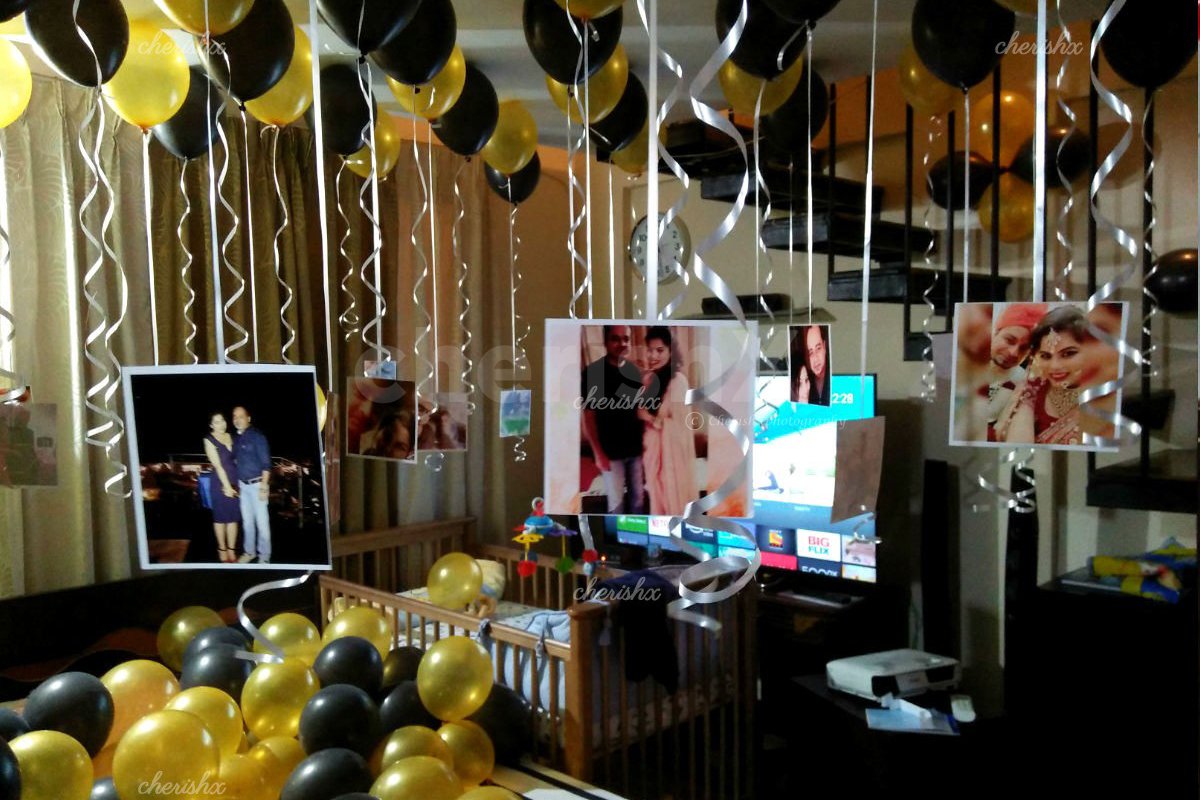 Balloon Surprise
Best Balloon Decoration at Home in Delhi, Gurgaon, Noida, NCR - Balloon Surprise
About The Experience
It is always an amusing moment to see our beloved ones happy and surprised. Flatter them with an exquisite Balloon decoration! A CherishX signature decoration of tastefully decorating the room with 200 balloons & ribbons creating a celebration vibe for your event or party!
Inclusions
200 balloons (not helium) decoration with ribbons at your location

Delivered to your home anywhere in Delhi-NCR

All Safety Precautions Followed by Decorator - Regular Temp Checks, Using Hand Sanitisers & Wearing Face Mask

All taxes
Stool or Ladder is not carried (needs to be provided by the customer)
Need To Know
Around 40 to 50 balloons with ribbons are placed on the ceiling and rest are placed in the form of bunches or free floating on floor according to you

Your address, balloon colour, & any other personal preferences will be taken after your booking

Surge is applied for same day bookings

Please arrange a stool or ladder for the decorator to reach the ceiling

We do not use helium balloons for home use. We use air balloons, fix them to your ceiling with a removable cello-tape (generally no mark on ceiling but please remove immediately after your experience)
Frequently Asked Questions
How will you take my address and other details ?
After the payment is completed a form will open on the website or the app which will ask you for your address, balloon color choices, cake flavor etc. Which you can fill online. If we have any doubts someone from CherishX team will call you and take additional details. You will always have our post-sales number in-case you want to discuss something.
Can you decorate a hotel room?
Yes we can, but you will have to take permission from the property / hotel. Please note we use tapes to stick balloons on the walls.
When will the decorator reach and how much time will they take ?
The decorator will come between the selected time slot and complete the booking before your time slot ends. For eg. if you have choose the time slot of 2 to 4 PM then your decoration would be completed before 4 PM It will take around 45 mins - 1 hour to decorate the place.
What balloon colors do you have & how can I select the balloon colors?
Color options are red, golden, white, blue, grey, violet, orange, green, yellow & more.After you make the payment and complete the booking an order form will open where you can choose the colors.
When & how much surge will be applied?
10% Surge will be applied for the same day bookings worth less than Rs 3000 and 5 % surge will be applied for the bookings worth Rs 3000 or more.
How many people will come for the decoration?
In general only 1 decorator comes to your place.
Why my wall is chipping after decoration?
Generally, the wall that chips off is newly painted, excess moisture in the wall or if the wall is extremely dry. Also, if the decoration is done on wallpaper peels it off.
How to avoid chipping of walls after decoration?
Take down the balloons immediately after your event is over & pull off the tape very carefully.While peeling the tape, If any residue remains, gently wipe it from the walls with warm, soapy water and a soft cloth.
Location
Your home / selected delivery location
Cancellation Policy
More than 24 hours before experience: Cancellation with 90% Refund
6 hours to 24 hours before an experience: Cancellation with 50% Refund
Less than 6 hours before experience: No Refund on Cancellation
No Cancellation is possible for experiences booked for 13th and 14th February as these are Valentine's Special Packages.
Helped 5+ Million Customers Cherish Their Special Occasions
5+ Million
Happy Customers over 6 years
4.3/5 Reviews
from 500+ reviews on Google
In the Media
Featured by the best
Top Brands
Partnered with top brands